Part-Time Fanboy Podcast: Ep 25 Seething With Hatred!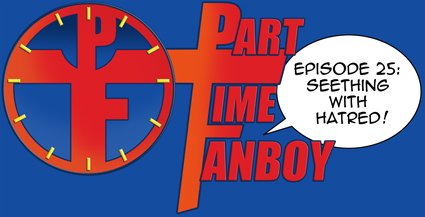 Jim Moscater is a writer, actor and musician now working on a web comic called Seething With Hatred.  In this podcast, Part Time Fanboy's Ian Scheller asks Jim about how he got started with the project, where it's going and what some of his early influences were.  A very candid talk about a project that is going direct from creator to audience.
In addition to the webcomic you can find print editions of Seething With Hatred here. And you can check out Jim's music here as well as his music label here.
Part-Time Fanboy. Not Current. Not New. Always Opinionated.
Podcast: Play in new window | Download (Duration: 26:13 — 24.0MB)